Ankara Toyota Özel Servis
Euromaster MASTER STANDARD is Level 6 Certified
Member of BOSCH Automotive Masters Club
WURTH Certified
---
Hilal Mahallesi 677. Sokak No:19 Çankaya/Ankara
Tel: 03123873151 – 03124426162
Mobil: 05059886162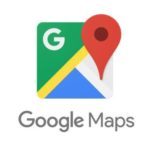 Maintenance And Repair For All Brands Of Vehicles
---
VEHICLE MAINTENANCE
Our technicians are not only experts in identifying issues, they are also here to help keep your vehicle at its best . Obviously, that also includes giving you all the advice to be a perfect care taker too.
We check.
We maintain.
We replace.

WHAT WE LOOK AT DURING YOUR VEHICLE HEALTH CHECK
Tyres (pressure and tread)
Wheel alignment
Change the engine oil
Replace the oil filter
Replace the air filter
Replace the fuel filter
Replace the cabin or a/c filter
Replace the spark plugs
Check level and refill brake fluid/clutch fluid
Check Brake Pads/Liners, Brake Discs/Drums, and replace if worn out.
Check Coolant Hoses
Check the charging systems
Check the battery
Check level and refill power steering fluid
Check level and refill Automatic/Manual Transmission Fluid
Grease and lubricate components
Inspect and replace the timing belt or timing chain if needed
Check condition of the tires
Check for proper operation of all lights, wipers etc.
Check for any Error codes in the ECU and take corrective action.
Use a scan tool to read trouble code.
Mechanical parts that may cause the car to cease transmission or prove unsafe for the road are also noted and advised upon.
The results of the vehicle's health check is shared with you and we only do the works that are really needed, with your approval.
EVERY JOURNEY A SMOOTH ONE
Safety is at the heart of our vehicle maintenance offer. We go the extra mile to ensure your drive goes perfectly well.
---
Hybrid-Maintenance