S6 High Performance AGM™ Battery
Bosch S6 High Performance AGM™ Batteries provide excellent charge acceptance & peak power for vehicles with start/stop systems, regenerative braking & the highest electronic demand. The S6 features AGM™ technology & satisfies the highest starting & power supply standards even in extreme hot & cold climates.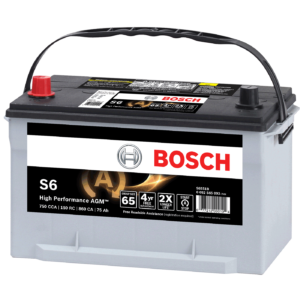 S5 Battery
The Bosch S5 Car Battery is well suited for premium car segments including upper-class domestic, imported segments & vehicles with a high number of electrical consumers. The S5 Battery delivers dependable power in extreme temperatures & other high demand situations.
Key Features
100% maintenance-free*
Dependable battery power in accordance with OEM requirements
Flushed tops for minimized risk of acid leakage
3-year free replacement warranty
Free Roadside Assistance**
* Under normal operating conditions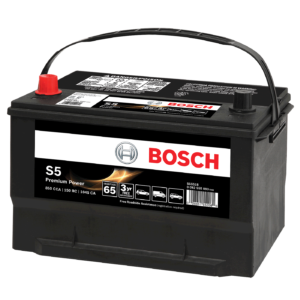 S4 Battery
The S4 is an all-around battery focused on mid-size car segment with average number of electrical consumers.
Key Features
Dependable power for most applications
100% maintenance free*
*under normal operating conditions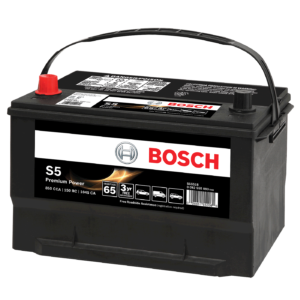 S3 Battery
The S3 Battery is an economical solution for older cars with less electrical equipment.
Key Features
*under normal operating conditions
100% maintenance free*
1-year free replacement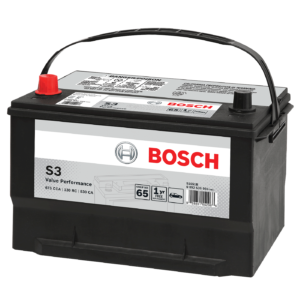 Lithium-ion PowerSport Battery
The ultra-light Bosch Lithium-ion (Li-ion) PowerSport Battery is a real powerhouse — delivering full performance and increased dynamics to a variety of powersport applications. Thanks to its innovative lithium-ion technology, it features 60% less weight and up to 10X the deep-cycle resistance of comparable lead-acid batteries. It's especially useful for consumers with high energy demands and in extremely power-draining situations.